Crown Endless Reducer Size 25 Flange PAM 80/9 - Motor housing 56 B14
With hollow outlet shaft diameter 11mm, and PAM 80/9 inlet flange (Ext diameter 80mm and diameter 9mm inlet shaft) type B14, suitable for motors with size 56 housing.
Reduction ratios available: 10-15-20-30-40-50-60.
Usual motor powers for these reducers are 0.08hp, 0.12hp and 0.16hp reduced housing (maximum recommended ratio I = 25) 1500 rpm.
Endless reducer crown size 25,compact execution and high performance, with hollow shaft output of 11mm and inlet shaft of 9mm.
This reducer size supports motors with flange B14 size 56, this flange size has an OExterior of 80mm and the reducer has an input shaft diameter of 9mm, PAM 80/9.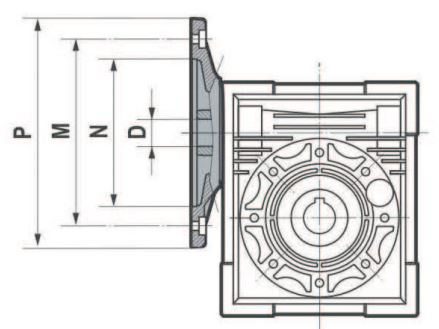 Q: 80mm.
M: 65mm.
N: 50mm.
D: 9mm.
Common motors for these gearboxes are 0.08CV and 0.12CV in normal housing, and 0.16CV in reduced housing (max recommended ratio I-25) 1500 rpm.
The available reduction ratios (i) are from 10 to 60, depending on the input revolutions we can get the following revolutions on the output axis shown in the following table.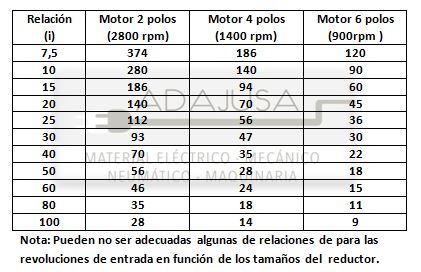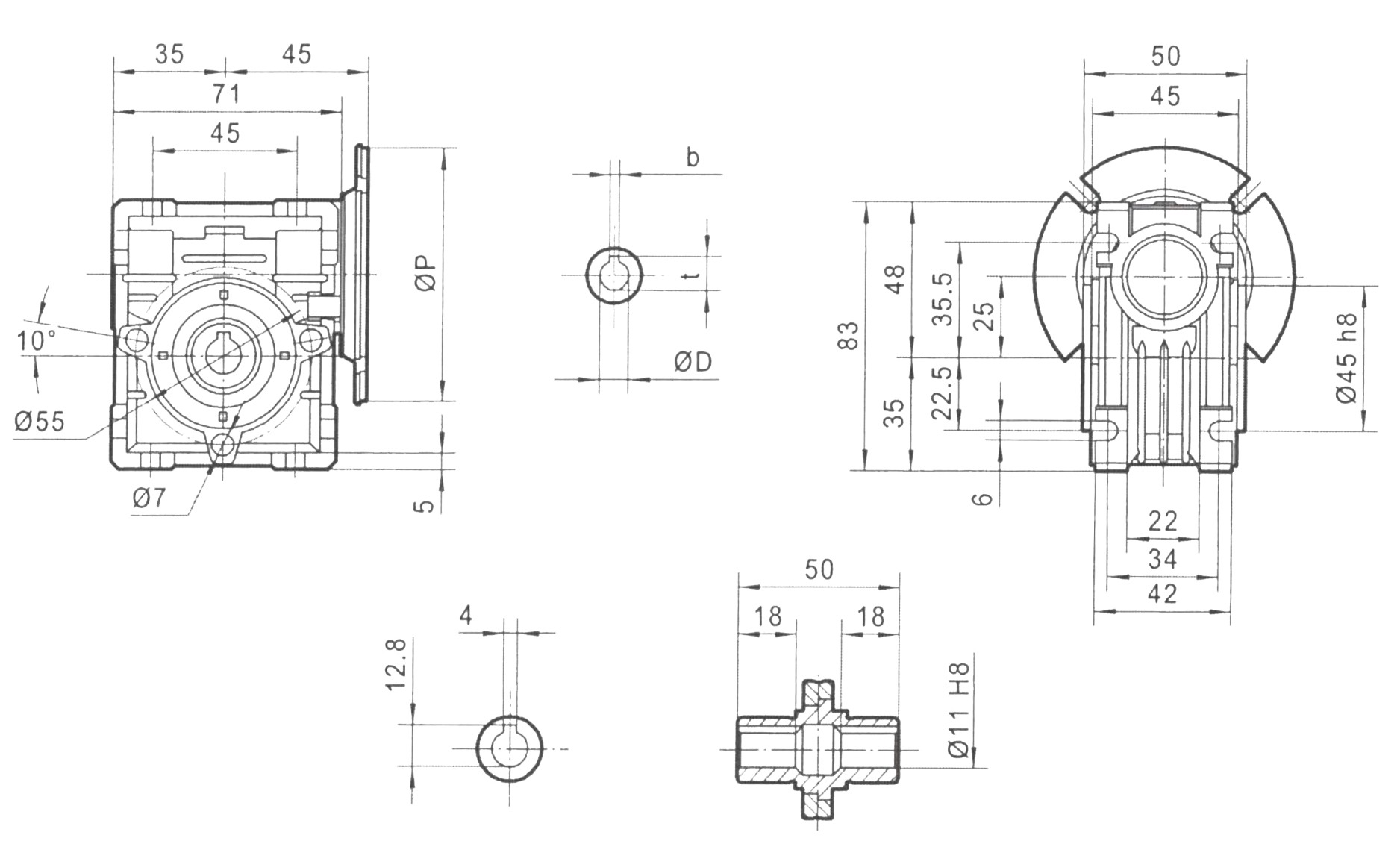 You can download all the dimensions of the reducer by clicking on the "DOWNLOADS" tab.
Guy

Reducer

Type of reducer

Crown screw

Reducer size

T-25

Inlet shaft diameter

9 mm

Motor flange diameter

80 mm

Output diameter

11 mm
Questions
Be the first to ask a question about this product!
Question about the product
16 other products in the same category:
Customers who bought this product also bought: